America needs to pray now more than ever.  One powerful expression of this need is the public recitation of the Holy Rosary, which Our Lady asked the faithful to pray to obtain peace in these troubled times. With this in mind, the American Society for the Defense of Tradition, Family and Property (TFP) is traveling to every state capitol, praying the rosary for America's return to order.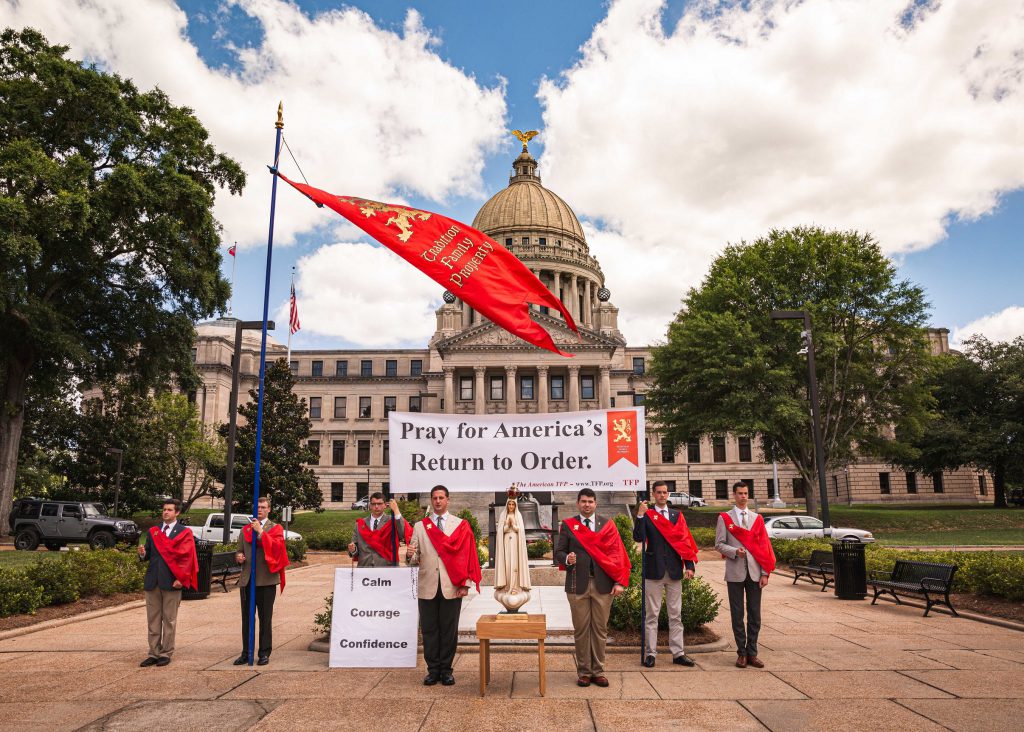 The "Mary, Mother of Mercy Caravan" is a ten-man team of TFP volunteers that is holding rosary rallies in front of state capitol buildings. On June 11, the caravan arrived in Jackson, Mississippi. Upon driving through the city towards the capitol, TFP passed a protest staged at a local church. The crowd was asking that Mississippi's state flag be changed.
Before the State Capitol Building, the red standard and campaign banner were swiftly raised over the beautiful statue of Our Lady of Fatima, which accompanies the caravan.
Donate a tank of gas to help the 50 State Rosary Tour
As the first "Hail Mary" echoed down the streets, an Associated Press photographer covering the nearby protest came up to take pictures. Soon, other local reporters arrived on the scene eager to interview the TFP members.
One reporter wanted to know the TFP's position was the protest down the street. The TFP member explained to the reporters that the TFP was campaigning for an issue that is much more vital: America's return to order.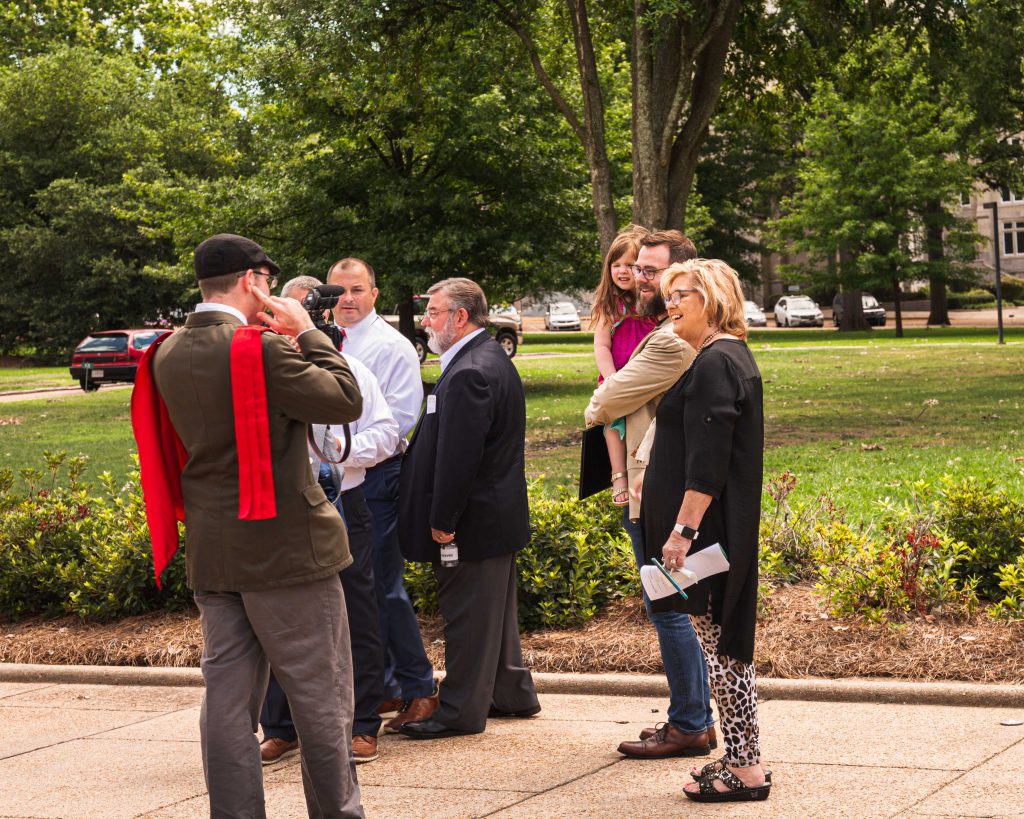 There was plenty of support from passersby. A group of Protestant families went by the rally and asked about the rally. One said, "I'm all about people praying out here. Y'all go ahead and keep praying for us." Another person agreed, "America needs to pray."
As America continues down a road of moral decadence and chaos, a return to order solution becomes all the more urgent. It is only by turning to God and His Blessed Mother that America will finally become one nation under God.
By Joseph Gensens, originally posted at tfp.org