June 10 began as a blustery and rainy day in the hills of the Ozark National Park, Arkansas. The volunteers from the American Society for the Defense of Tradition, Family and Property (TFP) and TFP-Louisiana had spent the previous day with a "restful" 16-mile hike in the Ozark mountains. They were worried that the weather might hamper the Rosary Rally to Restore America.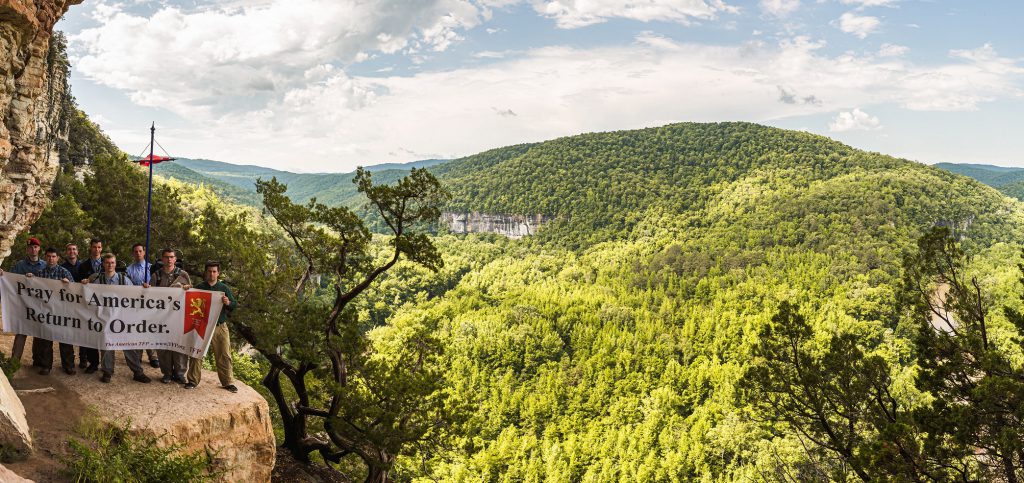 As they drove along the winding, mountainous roads on their way to Little Rock, the weather only worsened. The volunteers had faced barricades and protesters before, but this was the first time that the weather had been a major concern.
Donate a tank of gas to help the 50 State Rosary Tour
However, as if Our Lady gave a maternal smile, the rain slowed, ceased, and the sun started to peek through the clouds. By the time the TFP volunteers set up their standard and banner calling for the nation's return to order, the day turned from gloomy to glorious. As the volunteers rounded the corner to the Arkansas Capitol Building, they were greeted by a large group of friends and supporters who joined the rally. The small crowd was soon praying to return the United States to order. Some passersby also prayed the rosary, further swelling the ranks.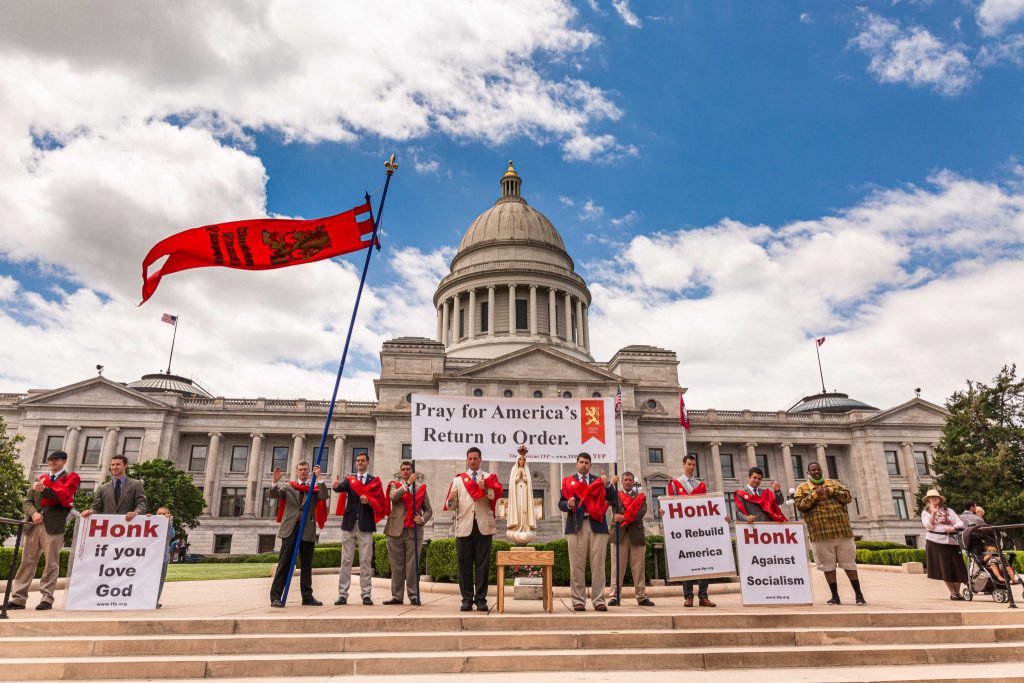 In the end, Arkansas State Senator Jason Rapert (R) approached the volunteers, saying he recognized the statue of Our Lady of Fatima. Senator Rapert has been very active in fighting abortion and Satanism in his state. He is active in preventing a statue of Baphomet that Satanists have attempted to erect on the State Capitol grounds. He encouraged the young men by saying that "the only thing that can save this country is people like you." He let them know that he was doing everything to rally and unite those that still believe in God to actively take part in the battles against Satanism and abortion.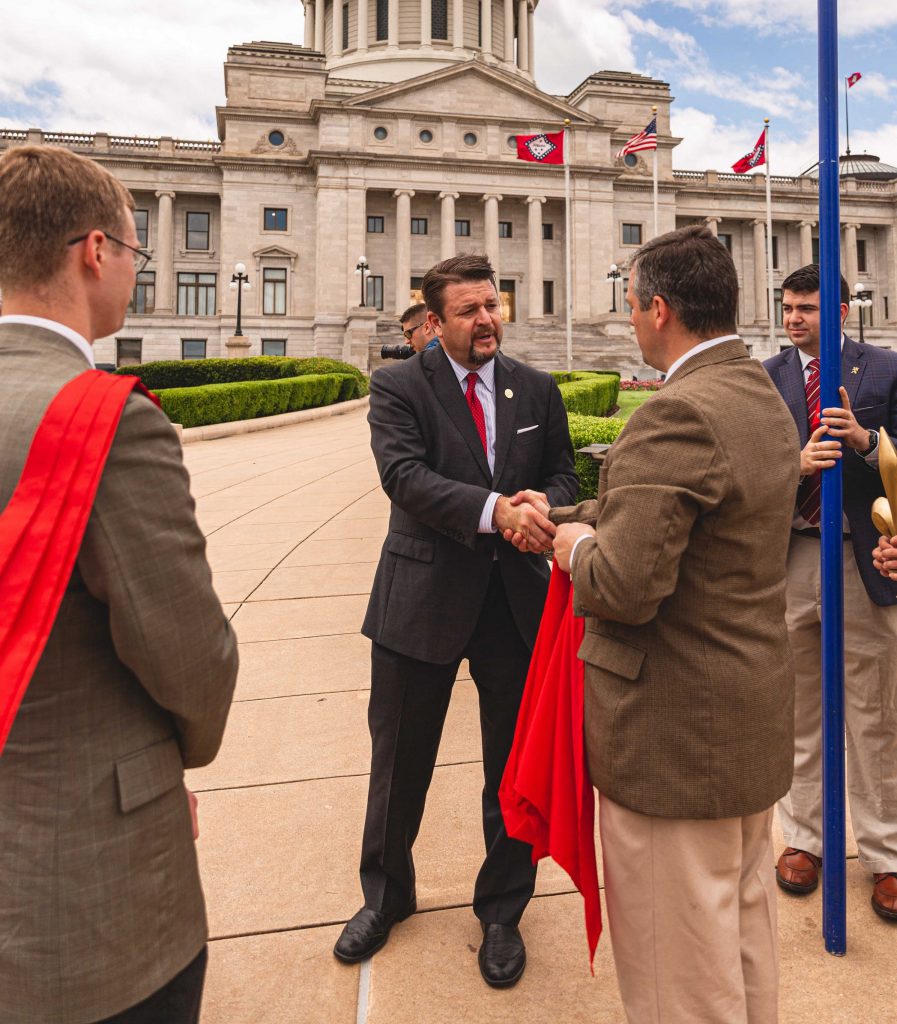 After the rally, the TFP friends and supporters gave the volunteers packed lunches to speed them on their way. This was another smile of Our Lady to add to her other smiles that enabled the TFP volunteers to pray the rosary in front of the Little Rock Capitol Building, asking the Mother of God that the United States may one day return to order and God.
By Joseph Jordan, originally posted at tfp.org