By Cesar Franco
From July 17-29, thirteen young men with TFP–Louisiana took part in a two-week tour throughout the South campaigning against abortion.
The caravan tour was put under the patronage of Saint Elias the prophet. He is a fitting patron since he fought against the worship of Baal, to whom children were sacrificed. His words serve as inspiration for all those engaged in the peaceful and legal struggle to defend the law of God. He exclaimed that "With zeal, I am zealous for the Lord, God of Hosts."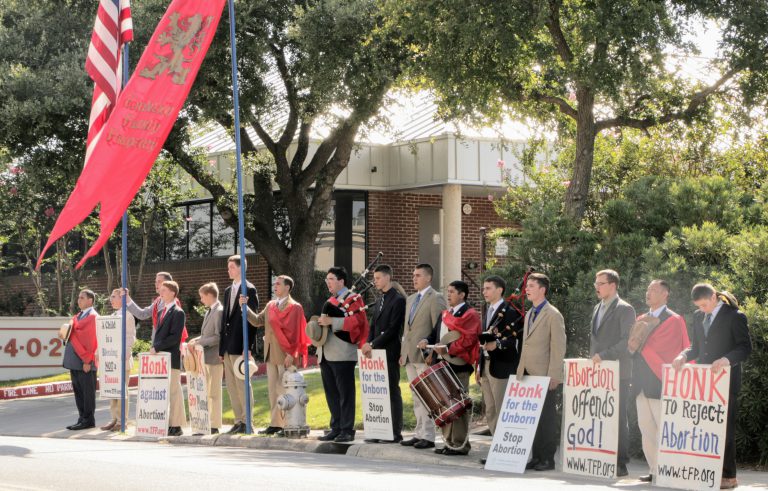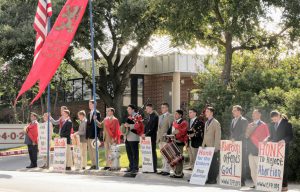 The TFP activists had their exclamation. They could be found proclaiming that "If America fails to protect the unborn, America fails to protect her future!" Another slogan was that "A moral wrong can never be a civil right" These words echoed off skyscrapers in downtown city centers and other prominent places.
The first part of the tour covered Mobile, Ala., Gulfport, Miss., New Orleans and Lafayette, La. The caravan members campaigned in front of Planned Parenthood killing facilities, busy intersections and city centers.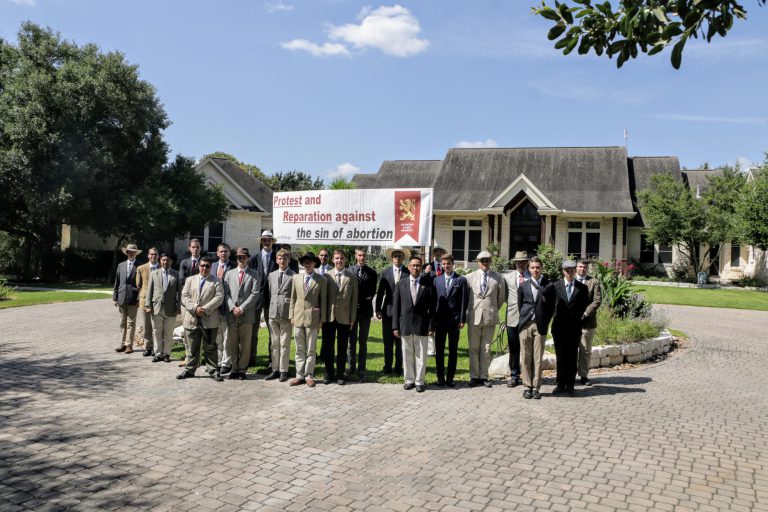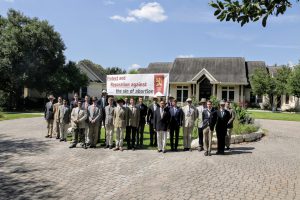 Commentaries from the public were mostly positive. "What you are doing takes courage and I want to thank you. Keep it up," said one man. Two older ladies took a flyer and came back some fifty yards to say thank you. At St. Louis Cathedral in New Orleans, a man began cursing and immediately a young woman said: "Don't listen to him, you are doing good work." One man told TFP volunteer Zechariah Long, "I am very impressed with what you are doing. I am also very impressed by the way you do it. The way you are dressed and how you carry yourselves."
The caravan had a close call while praying a rosary. A woman screaming profanities attacked the caravan's cameraman, Gabriel Jordan. When she realized her violent acts were being filmed, she quickly left.
The young men visited the National Shrine of Blessed Francis Xavier Seelos in New Orleans. They prayed the rosary for the success of the campaigns and especially for all the caravan benefactors.