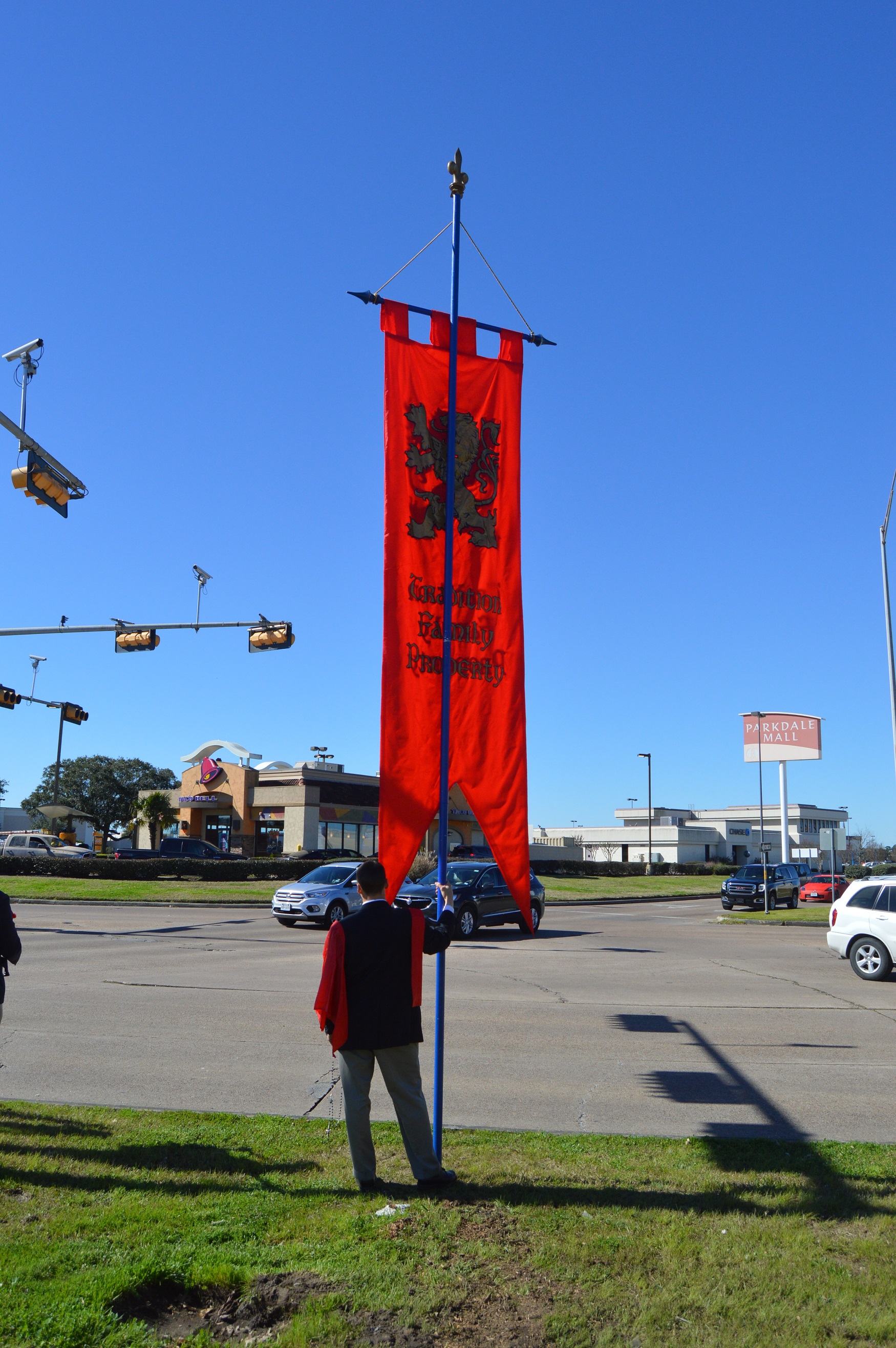 By Cesar Franco
Pro-Life Caravan Report Day 7 – Jan. 24, 2019 – Beaumont, Texas
After flyering cars at Lamar University, TFP caravanners campaigned in Beaumont, Texas. The reaction of the public was stellar. In response to TFP "honk against abortion" signs, cars, trucks, and especially 18-wheelers, blared their very loud horns categorically affirming their repudiation of this moral evil. Smiles, thumbs up, and "thank you's" were the norm. Cars waiting in line at the nearby Taco Bell drive-through would honk too.
Pro-Life Caravan Report Day 8 – Jan. 25, 2019 – Houston, Texas
The next day, January 25, the crusade for the pre-born arrived at the University of Houston's main campus. Slogans on these occasions are particularly useful when many students are walking by. "A child is a blessing, not a disease!" "A moral wrong can never be a civil right!" "If America fails to protect the unborn, America fails to protect her future!" These and other chants could be heard as students walked from one class to the next.
Naturally, those who defend abortion were not pleased with the presence of "toxic masculinity" defending the rights of the pre-born. Soon three female students came to argue in defense of killing the unborn.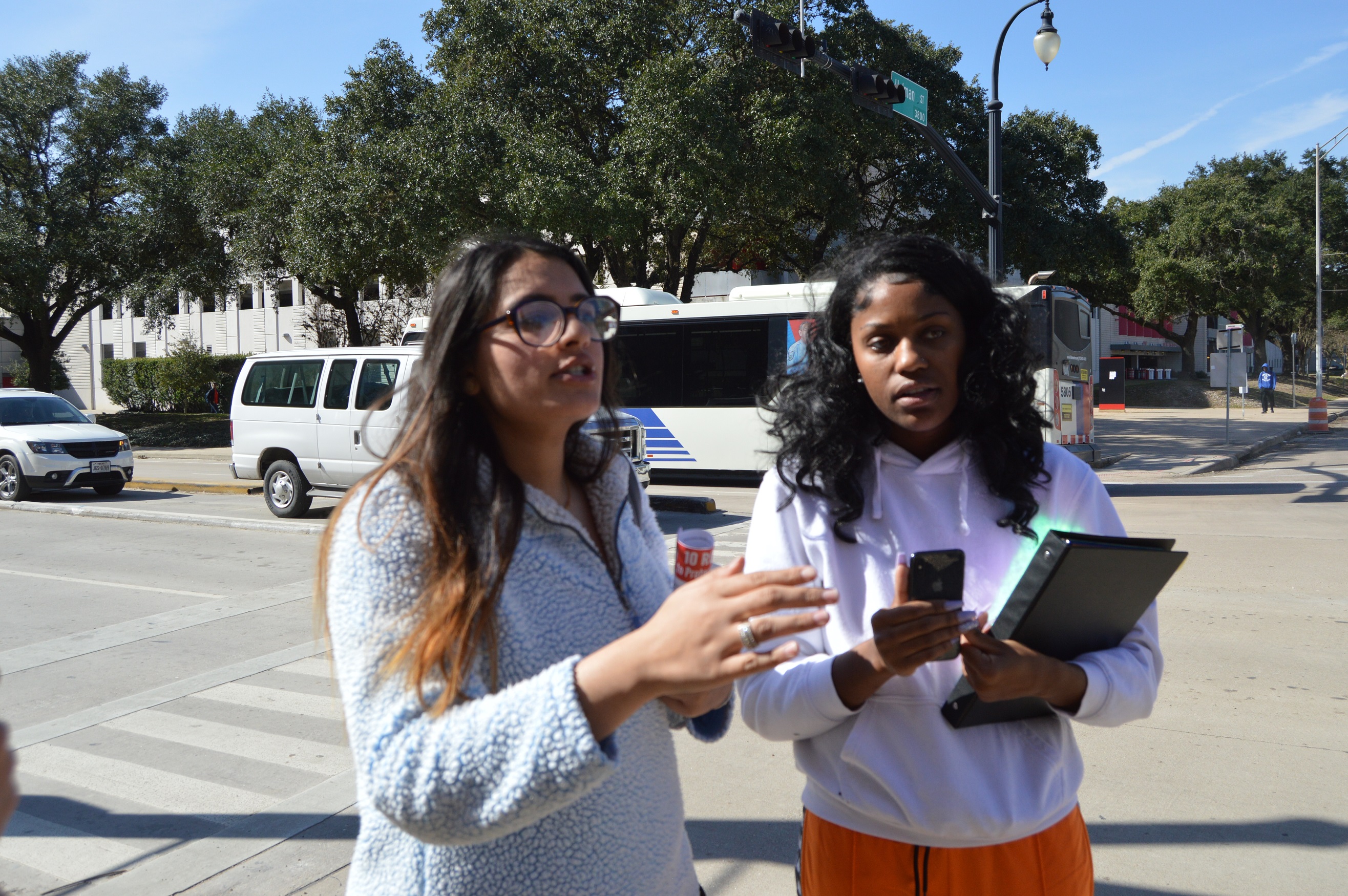 "It is better to abort the baby than to have it grow up poor and abused and have a low quality of life." This was the main argument of one of the girls. After a calm examination, one realizes that the affirmation, loudly and callously proclaimed by the student, is sinister and has deadly implications not only for the pre-born.
For one, if "poor, abused and low quality of life" are reasons to execute someone, why stop with the pre-born? This affirmation taken to its final consequences would lead to the execution of the poor, the starving and the physically and mentally handicapped.
Another thing that grabs one's attention is the arrogance of such a statement. The same liberals who claim to be the champions of the poor look down upon them and despise them and affirm they deserve to be aborted for their "low quality of life." They insinuate that one cannot be happy nor does one have dignity if he is poor. Unlike countless pro-lifers who heroically sacrifice time and money to suffer for women at crisis pregnancy centers and help them rise above their difficulties, the abortion movement kicks them when they are down and, by its actions, kills babies to prevent "low quality of life" poor people from walking the streets.
When the Prince of Peace came into the world, the circumstances were so desperate that He was born in a stable, laid in a manger, wrapped in swaddling clothes and warmed by the breath of an ox and donkey. Would anyone dare to ask if Our Lord had no dignity because He was poor? His infinite dignity filled not only the Bethlehem grotto but the whole universe. It inspires all those who continue to fight in defense of the pre-born.
Read about the rest of the Caravan here:
#1 Jan 18 – March for Life Dallas
#2 Jan 19 – March for Life Arkansas
#3 Jan 21 & 22 – Lafayette, March for Life Lake Charles
#4 Jan 23 – Hiking, to Serve Our Lady Better
#6 Jan 26 – March for Life Austin