CANCEL: "Drag Queen Story Hour" in Martin Luther King Library
Unacceptable: A man dressed as a woman reads gender-bending "stories" to children.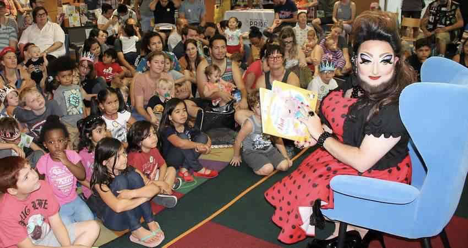 With all urgency, please sign this protest because Martin Luther King Library, in Louisiana, is hosting a "gender-bending" event that targets children as young as 3-year-olds.
You and I must not be silent because the event:
Attacks the innocence of children
Turns the tax-dollar funded library into a place of corruption
Constitutes a new form of child abuse
Offends God Who created male and female
One activist "performer" involved in Lafayette's "Drag Queen Story Hour" public debate last September openly confessed:  "This is going to be the grooming of the next generation." [See video]
Act now.  STOP the "grooming" of innocent children at the library.
Thanks to peaceful protest, the sinful program was stopped in some cities.  Let's stop it in every city in America.
6 signups, towards 3,000 goal