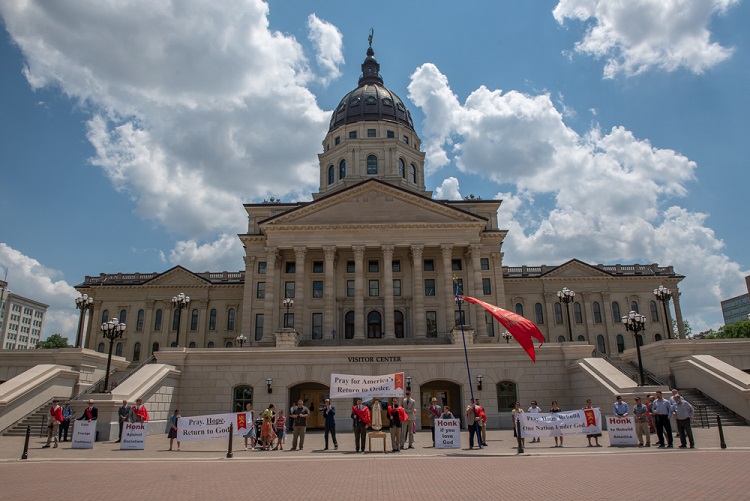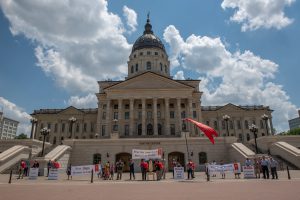 On June 18, 2020, the Mother of Mercy Restore America Caravan visited Topeka, Kansas, as one of many stops on our nationwide tour to all fifty state capitals. Young volunteers with the American Society for the Defense of Tradition, Family, Property (TFP) are holding rosary rallies for America's return to order.
In front of the Capitol Building, dozens of local Catholics joined TFP members in peacefully praying the Rosary and beseeching God's aid in the face of the present crisis. It was an encouraging sight to see well-dressed young men and young traditional families taking their faith seriously.  With our "Pray for America's Return to Order" banner as well as signs that read "honk to rebuild America," passersby showed their support.
After the campaign, the volunteers paid a visit to a special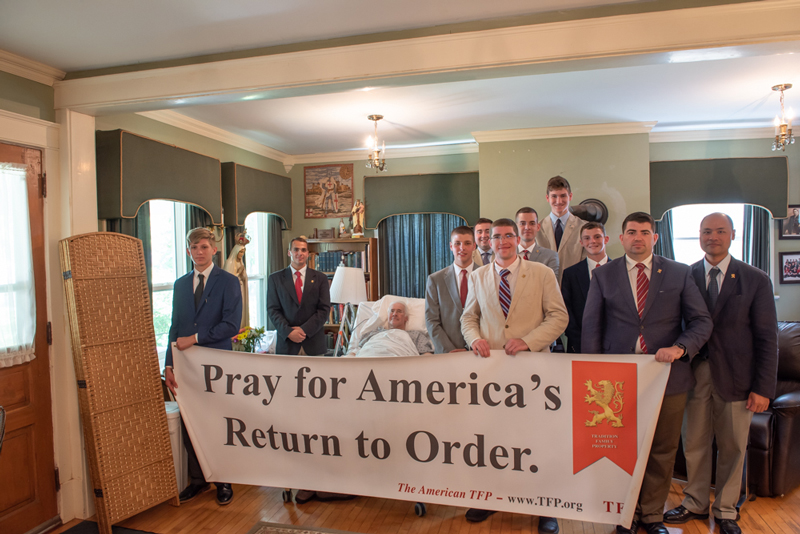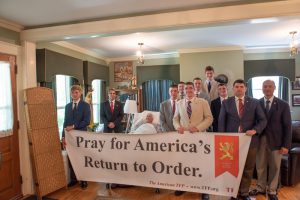 friend, Francis Slobodnik. He is the manager of the local office of the TFP's America Needs Fatima campaign. He coordinates the home visitation program and the Public Square Rosary Rally call center. He recently suffered from a serious illness that left him partially paralyzed. After a risky heart operation, he has since recovered his movement. He is recuperating at his home in Topeka. Mr. Slobodnik is offering his sufferings for the success of the caravan.
The caravan did a final campaign by joining a large group of young Catholic families doing a rosary rally on a busy street corner in this small Kansas town. Young children happily held "honk" signs and waved at passing cars.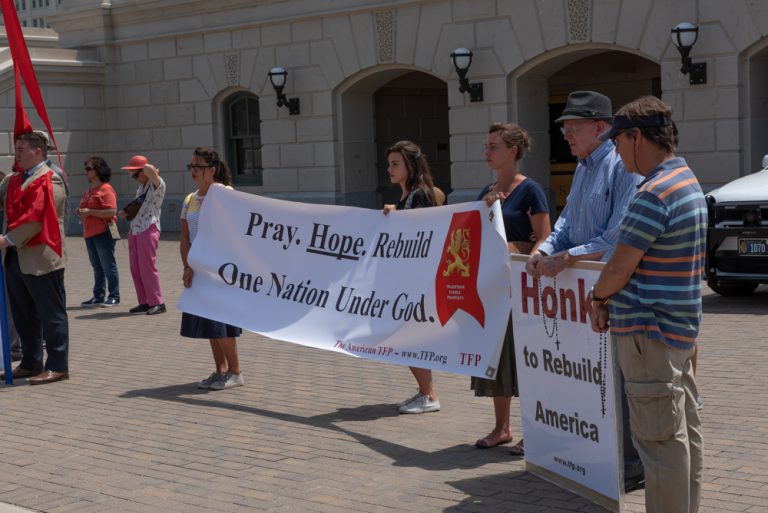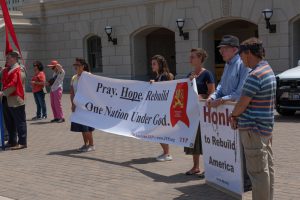 The public reception was overwhelmingly favorable. The caravan continues its course to ask God and His Mother to shower graces of conversion over this great nation.