​by John Paul Tomba
On  March 19, 2020 members of Tradition, Family, Property—Louisiana hosted an annual Saint Joseph's Altar at their New Orleans center. A Saint Joseph's Altar is an Italian tradition in which families set up altars with breads and treats to honor the Protector of the Universal Church on his feast day. This tradition began in the Middle Ages in Sicily, beseeching Saint Joseph to deliver the people from famine. The descendants of these Sicilians later brought the Saint Joseph's Altar tradition to New Orleans in the late nineteenth century.
The theme of the altar this year was different from last year. The event was not one of celebration, but reparation, thanksgiving and supplication.
Due to the current coronavirus crisis, only a handful of visitors came to the event.  However, they were delighted when they realized that the TFP altar was still happening (following the health guidelines).  On Mar. 16, the New Orleans Archdiocese cancelled all public Saint Joseph's altars.
Surely there were other private altars erected elsewhere, but TFP Louisiana wanted to make sure that Saint Joseph was honored on his feast day in spite of cancellations.
The program followed the same format as last year, beginning with the blessing of the altar. Fr. Scott Daniels, O.P. came from St. Dominic's Church in New Orleans for the occasion. This was followed by a traditional meal of pasta with meatless red sauce. The litany to Saint Joseph was then sung in Latin to conclude the program.
This beautiful statue of St. Joseph is on loan, please consider making a donation towards it's acquisition!
The blessing for the altar this year read as follows:
O God Who, in Thy Marvelous Providence, has given us the good things placed upon this altar in honor of Saint Joseph.
+ Bless this food O Lord and may the prayers of Saint Joseph, who provided for Thy Son and food for the poor, sustain us and strengthen us on this our Earthly journey towards Thy eternal kingdom.
Grant us the light of thy guidance and protection, O Noble Saint Joseph, in this time of trial.
Hasten the day of our total union with the Immaculate Heart of Mary. Recommend us to Her prayers in face of the present chaos.
O Protector of the Holy Family, strengthen us in the defense of Holy Mother Church and obtain for us the calm, courage and confidence which marked thy sacral life. Obtain for us contrition for our sins, purity in life and the grace of a good death.
We ask this through Jesus Christ our Lord Who delights in the prayers of Thy Glorious Saint Joseph.
Amen.
As 2020 marks 150 years since Saint Joseph was proclaimed Patron of the Universal Church, by Pope Pius IX, it is fitting to invoke his intercession for an end to the coronavirus crisis, along with an end to the pandemic of immorality in society today.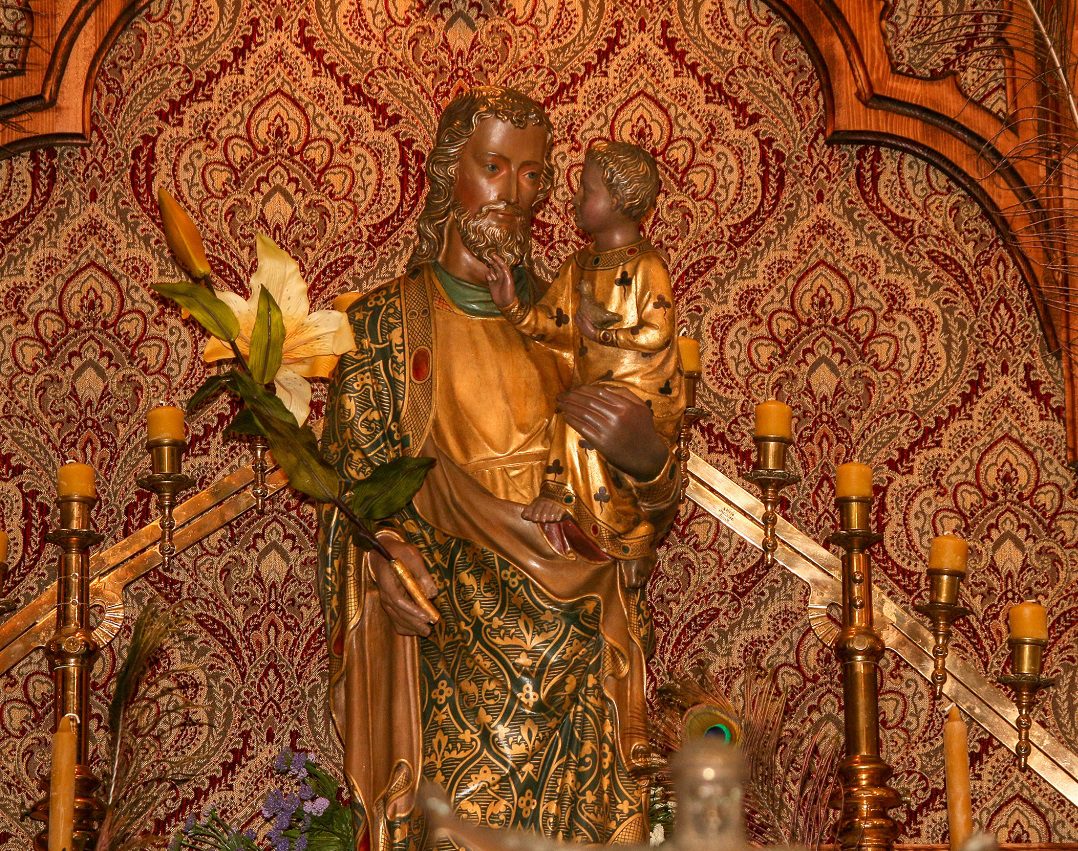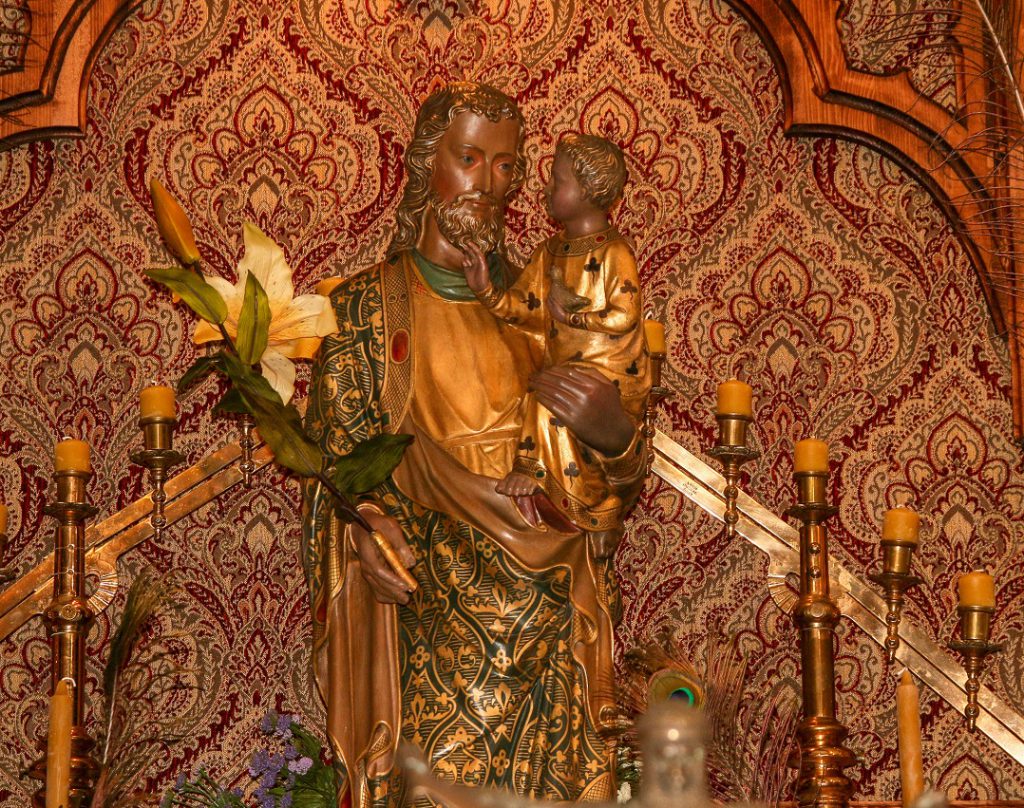 -If you would like to help TFP Louisiana acquire this extraordinary statue, now on loan for this year's altar, please consider making a donation towards it's acquisition. Thank you and God bless.