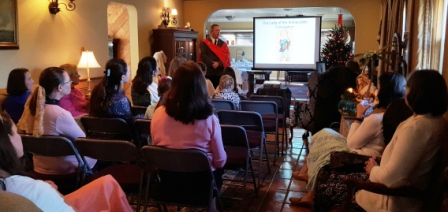 By TFP LA
"Why Liberalism and Socialism Hate the Dogma of the Immaculate Conception so Much." was the topic of the latest Ladies Talk and Tea. It was held in Lafayette, the heart of Acadiana.
A short answer is to be found in the affirmation that of all creatures, only Mary (and naturally her Divine Son Jesus) was conceived without the stain of original sin. This makes her unequal to the rest of the human race. It places her in a unique, privileged place in God's Creation and Divine Plan. For the liberal who believes that the individual is without the effects of original sin, or the socialist who believes the masses are, this anti-egalitarian act of God inspires not admiration but hatred. And this applies to Catholics influenced either by the liberalism of the French Revolution or the socialism of the Russian Revolution.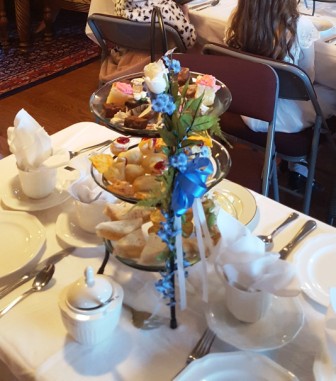 Our country was consecrated to Our Lady of the Immaculate Conception on May 13, 1846. That was years before Blessed Pius IX proclaimed the dogma as a truth of the Universal Church. In 1584 there was a chapel dedicated to the Immaculate Conception in St. Augustine, Florida. Fr. Marquette, the French Jesuit, in 1673 named the Mississippi the River of the Immaculate Conception. And then we cannot forget that in Lourdes, to the chagrin of liberal Catholics of the time, Our Lady described herself as "The Immaculate Conception."
So why does the USA have Our Lady of the Immaculate Conception as patroness, when other nations have St. George, St. Andrew, or St. Michael?
That was an interesting part of the conversation during the Social Tea that followed the illustrated talk.
The next Ladies Talk and Tea is February 9. The illustrated talk will be on The Spirit of France with commentaries of Prof. Plinio Corrêa de Oliveira. A future Talk and Tea may be on The Spirit of Venice.
If you are interested in being invited to upcoming Ladies Talk and Tea programs, please email LouisianaTFP@gmail.