By Ben Broussard
On Saturday, January 26, 2019, thousands gathered in Baton Rouge for the annual Louisiana Life March. The grounds of the State Capitol thronged with pro-lifers from near and far. Members of TFP Louisiana and America Needs Fatima distributed flyers and spoke with friends old and new on the need to persevere in the battle against abortion.
The statue of Our Lady of Fatima was carried in procession during the march. Catholics gathered close to pray the Rosary for an end to the culture of death. The TFP red standard with the golden lion stood out against the clear skies.
As the march commenced, groups large and small formed a long train that made its way through downtown Baton Rouge. Unlike years past, the abortion supporters opposing this march were nowhere to be found.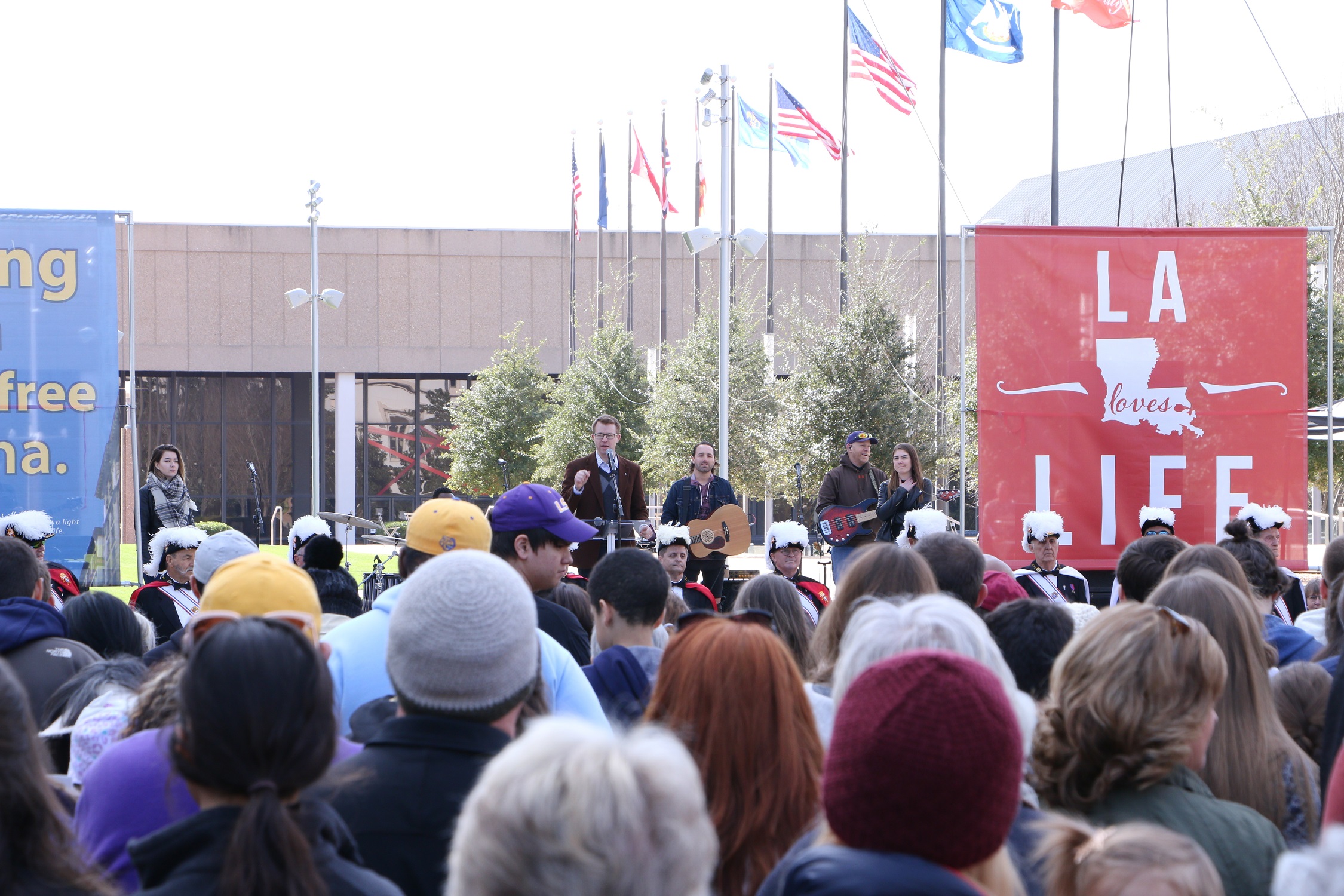 After a short walk through the city streets, a pro-life rally concluded the morning's events. Recent victories, however small, were cause for great enthusiasm. Senator Bill Cassidy informed the crowd of the legislation taking effect that would prohibit any abortions by those lacking admitting privileges to local hospitals. This effectively will shut down all but one abortion clinic in Louisiana, at least temporarily. State Attorney General Jeff Landry said the state ban on abortions after 15 weeks would be defended with every available effort.
On the other hand, recent setbacks showed the need to keep fighting. Dr. Alveda King, the niece of Dr. Martin Luther King Jr., decried the recent so-called Reproductive Health Act passed in New York. The radical legislation eliminates all restrictions on abortion and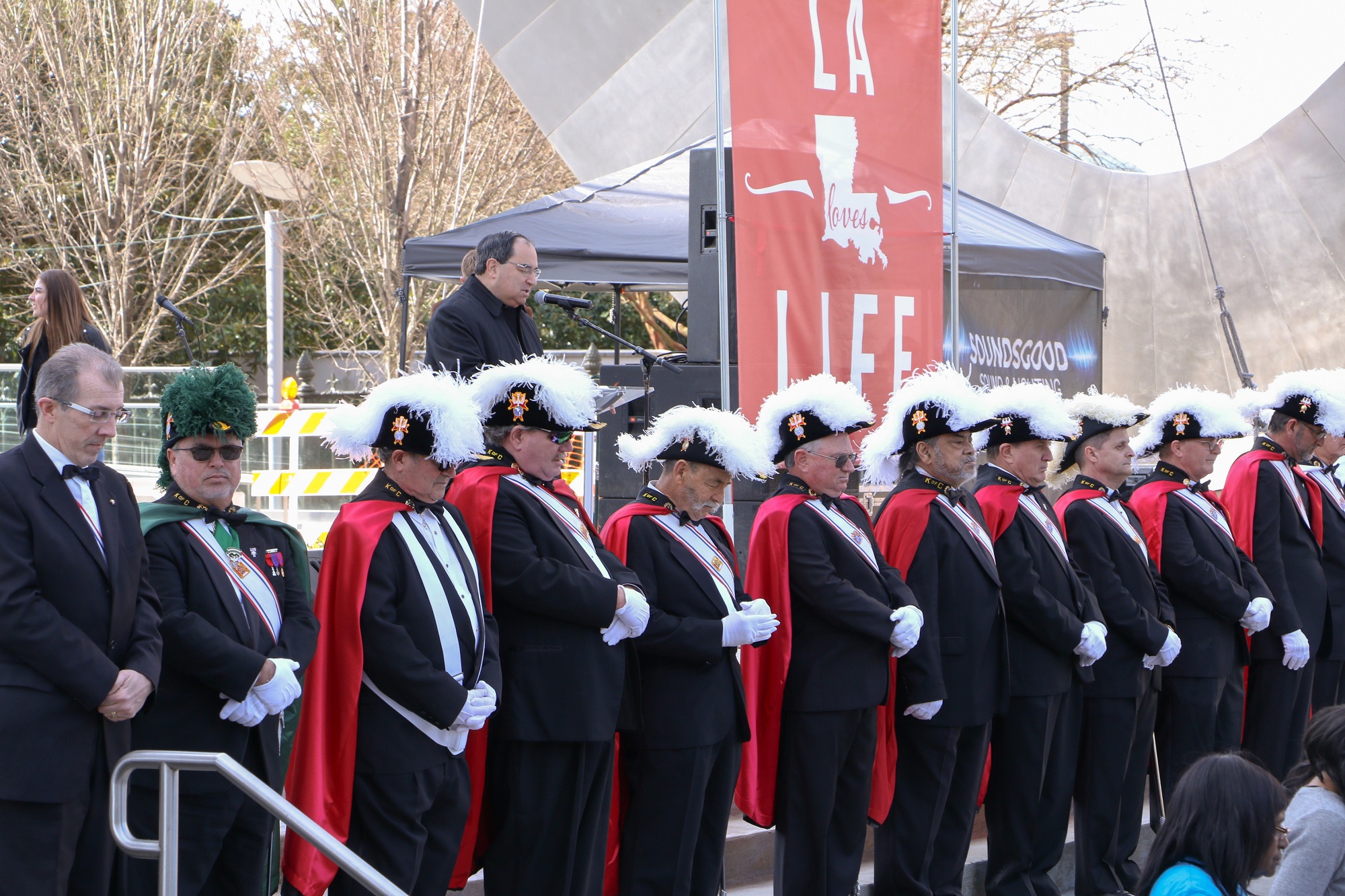 changes the state constitution to declare the so-called right to abortion a fundamental right. She also read from a letter sent to President Trump asking him to make a declaration in favor of the personhood of the unborn child.
Though the focus of the speakers was on legislation, those gathered showed their religious spirit. Faithful Catholics stopped and prayed while passing the statue of Our Lady of Fatima. Catholics and non-Catholics alike appreciated the message of the TFP flyer: Persevere through the scandals, the Church will prevail. May Our Lady of Fatima send many graces as we continue to fight for our culture.